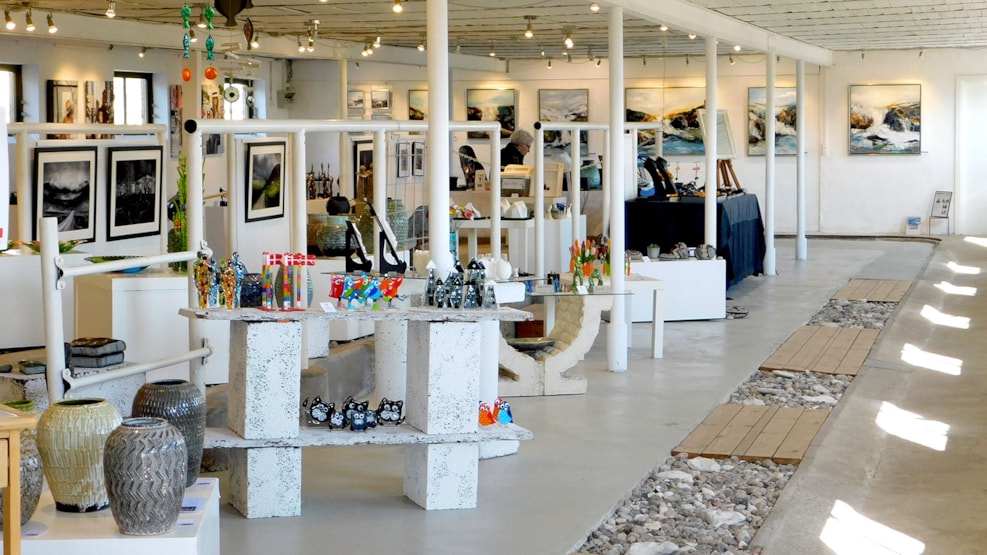 Galleri Svanen
Gallery of 230m2 with a view of Sidinge Fjord and Grevinge Forest.

During the summer months, various guest exhibitors display paintings in oil and acrylics, jewellery, felt works, woodcuts and sculptures in stone and clay
as well as unique specimen in wood.

Free admittance.
Possibility for access in a wheelchair.