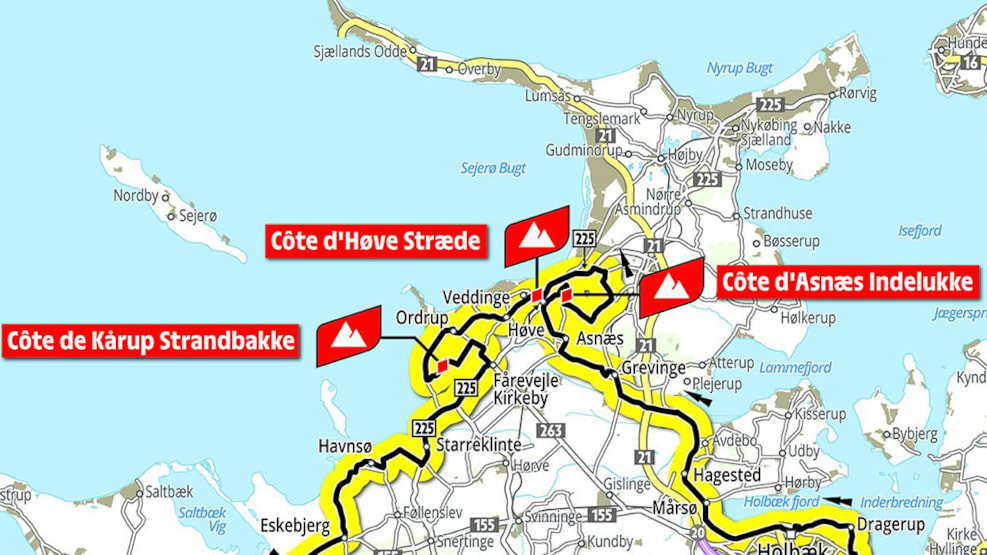 Tour de France 2022, Stage 2
The second stage of the world's biggest and toughest cycling race, Tour de France, drives through Odsherred's adventurous glacial landscape on Saturday, July 2nd, 2022.
Millions of TV viewers across the globe will be able to follow in close quarters when a field packed with world-renowned bicycle stars climb the hills of Asnæs Indelukke, Høve Stræde and Kårup Strandbakke.
https://letourcph.dk/en/stages/stage-2
Enjoy the Good Life in Odsherred
With the sea on three sides, Odsherred offers a diversity of art, family activities, beaches, nature, history and fresh local produce as well as great annual events and festivals.
All this just one hour from Copenhagen.