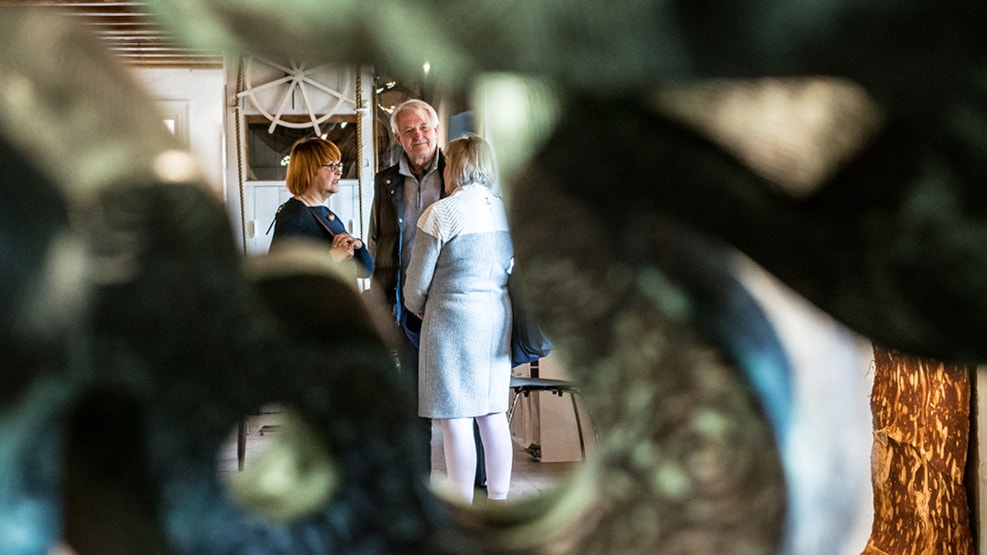 Æglageret: Art and egg museum
Æglageret is a unique art and history museum. One the one hand, it is an art museum, and on the other, it is Denmark's only egg museum. During your visit, you can also the unique things in the arts and crafts shop.
The museum Æglageret is Holbæk's art museum, where local artists – and sometimes also other artists – exhibit their art. At the same time, it is Denmark's only egg museum, in which you can explore the history of the egg and preservation methods before the refrigerator was invented.
Just a 5-minute walk from the station and you will be there.
Current exhibitions
Apart from their permanent exhibition about the egg, Æglageret has many different exhibitions throughout the year. On the museum's website, you can see all current and upcoming exhibitions in Æglageret.
The arts and crafts shop
While you are visiting, don't miss out on all the unique items in the arts and crafts shop, where you can be sure to find something unique for your home.
Denmark's only egg museum
A visit to Æglageret in Holbæk is a unique opportunity to learn about the history and development of the egg in the last 60 years. The building was constructed in 1921 by the egg exporter "Odense Ægforretning". Back then, this was Denmark's biggest private egg exporter, which was established in 1886 and primarily exported eggs to England.
In the basement, you will find 30 basins in which 3 Mio. eggs could be stored. In the old days, chicken only lay eggs during the summer, so eggs were preserved in lime water so they would last the winter.
Please note, that the egg exhibition is in Danish. Please contact the museum for information about guided tours in English.
Art in West Zealand: The annual exhibition "VK"
Every year, in January and February, Æglageret presents the exhibition VK, Art in West Zealand, where local artists from all of West Zealand participate in a censored exhibition. The exhibition shows a broad range of art, including paintings, photography, sculptures, ceramics, jewelry, textile, new media, glass and much more.