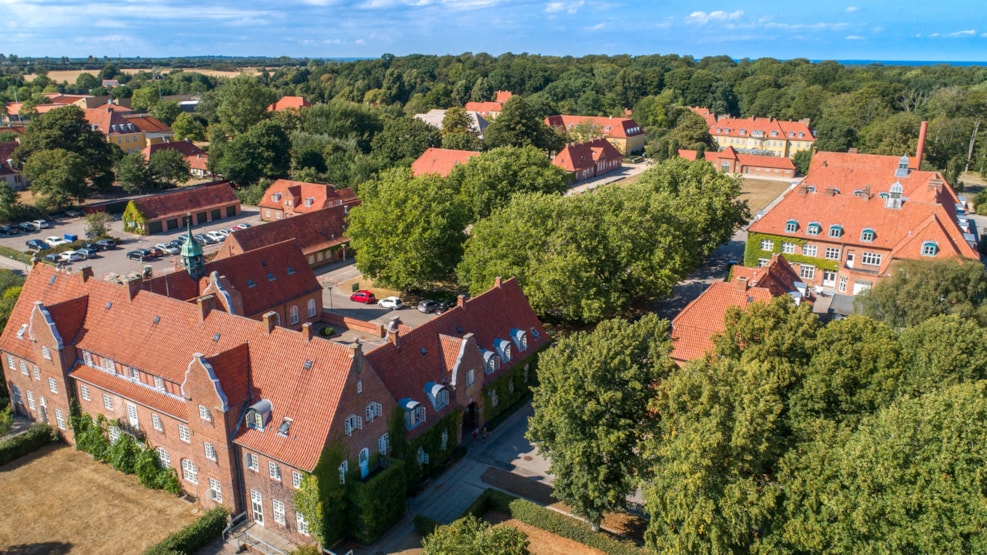 Annebergparken
Annebergparken is a former psychiatric hospital, located at Egebjergvej about 2 kms south of Nykøbing Sj. by the end of Grønnehave Forest  and with a superb view of the Isefjord.

The many buildings in Annebergparken were erected in the years 1913-15 after drawings by the architect K. Varming. It was also called "The Yellow Village", being a village of its own with hospital, residential properties, chapel, churchyard and fire station, and the administration building was built in red brick as an English manor house.

Today the area is a mix of private residences, company dwellings and institutions and also houses Odsherred Theatre and Theatre School as well as the Museum of Psychiatry.
Annebergparken is definitely worth a visit due to its fine architecture in the typical Danish building style.