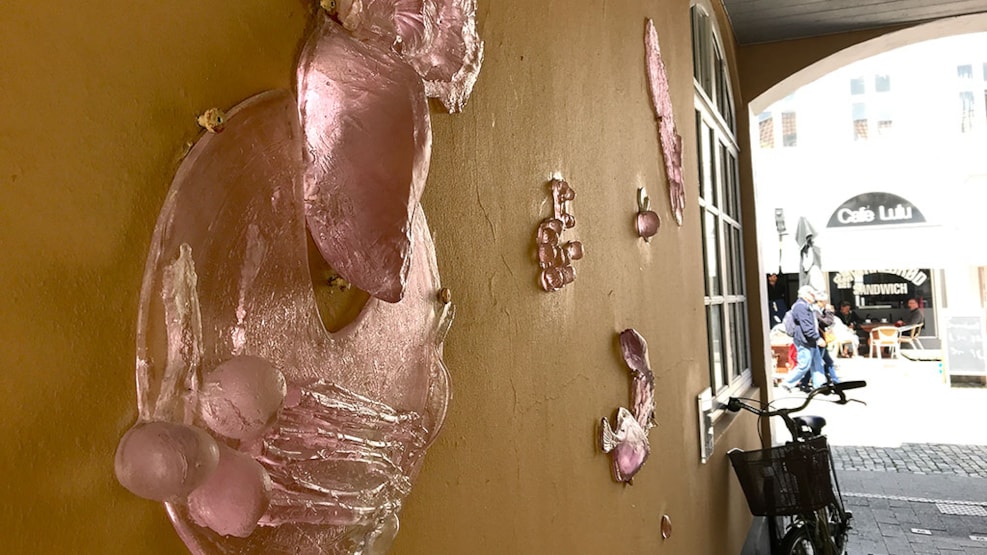 Artwork in the City Passages
Get a free art experience on a detour from the shopping life on the pedestrian street in Nykøbing Sjælland.
Nine of the city passages connecting Algade with the surrounding districts are decorated with customized artwork.
The many works of art link the cityscape with Geopark Odsherred's themes: Landscape and geology, art, cultural history and food.
The decoration of the city passageways has happened as part of the urban renewal thoughts for Nykøbing Sjælland's city center.