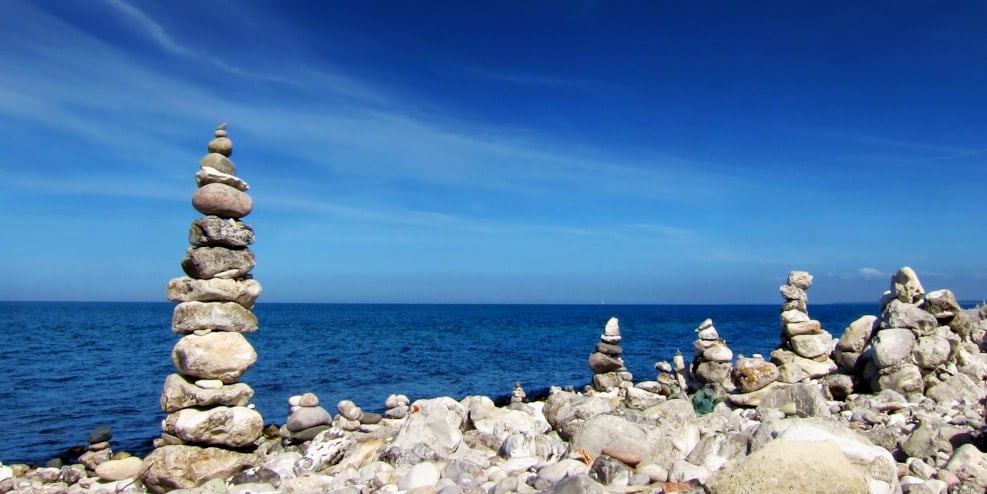 Biuld Stone Columns in Klint
Bring your family to Klint Beach and participate in preserving and expanding the park of stone columns which was started by a German artist in 2010.

You collect stones on the beach and stack them on top of each other, without glue or any other binder. The sculptures only stay erect due to their ínternal balance, an ancient Nepalese technique. There is no limit to the creativity and a splendid activity for kids and adults of all ages.

At its peak, there were about 1000 stone sculptures of all colours and sizes.
Free of charge.