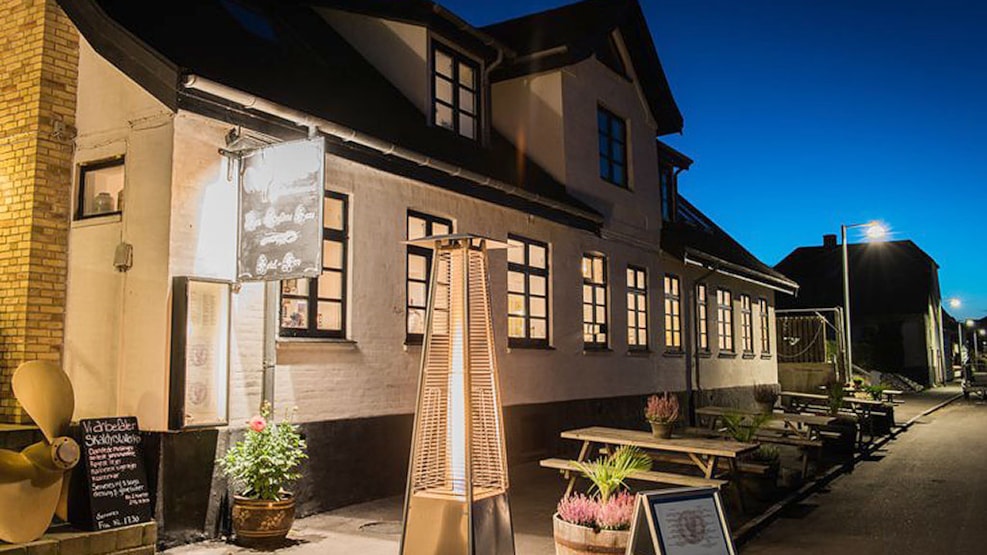 Den Gyldne Hane - Restaurant
Restaurant Den Gyldne Hane welcomes you inside for a gourmet treat. treat.

We prepare excellent fish dishes, and with the harbour in our front garden, ther fish is the main player, with our delicate details added.
Besides the á la carte menu, we also offer a function room for closed parties.

After a walk on the harbour, a delicious meal in the restaurant, you can choose to stay overnight in one of our eight hotel rooms, some with a balcony facing the sea and the harbour.