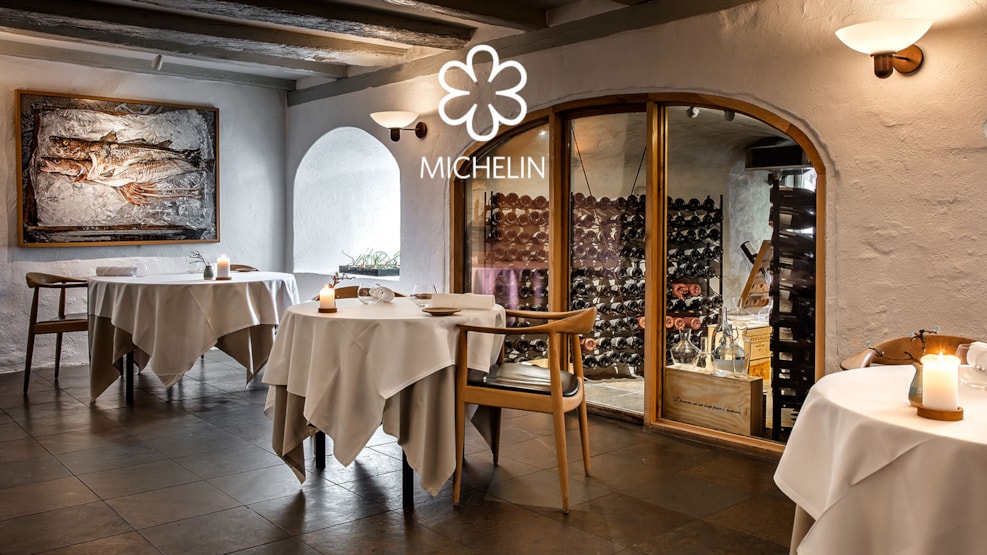 Dragsholm Slot Gourmet
Received 1 Michelin Star in 2017.
Dragsholm Castle was acknowledged by the US food magazine Bon Appétit as one of the 11 best Food Lover's Hotels outside the United States in 2014.

Review by Bon Appétit  |  CLICK HERE

At Dragsholm Slot, we wish for the site's history and location to be seen as well as tasted. Our ambition for the castle's gourmet restaurant is to belong to the Nordic gastronomic elite both in the present and in the future.

Dragsholm Slot Gourmet is an innovative gourmet cuisine. The basis is the castle's history and the seasonal produce from the Lammefjord and the rest of Odsherred which has strong roots in the Danish and Nordic food. This way, the past and the future are united on the plate.

Wine plays a very special role at Dragsholm Slot. The wine cellar contains a selection of excellent wines, discovered during visits with wine growers, on vineyards and through numerous wine tastings by some of the best wine merchants in the country.

Advance table reservation necessary.