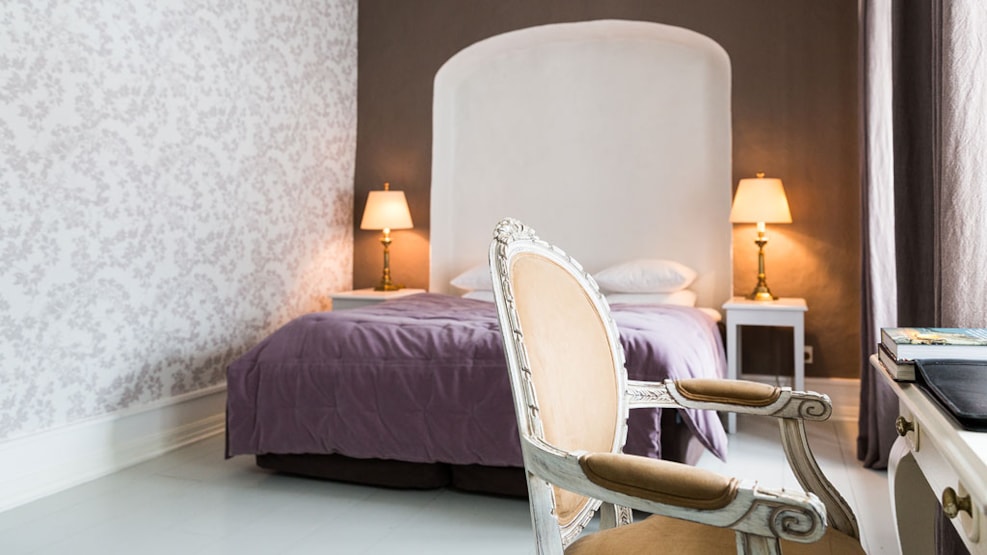 Dragsholm Slot Hotel
Whether you are two, more or many, Dragsholm Castle can offer a castle stay with a focus on wellness and immersion. Both culinary and cultural. And of course this also applies if you come for business purposes.
The castle's total of 40 rooms with location on Dragsholm Castle itself and in the associated estate housing, are all unique and contemporary decorated with respect for the building. Some rooms overlook the park and forest, others to the moat or to the beautiful, cobbled castle yard.
All rooms are en suite with telephone and wifi.
In addition to the castle park with the protected trees and the old, beautiful rhododendron garden, the area around Dragsholm Castle also offers many beautiful nature experiences all year round. Here you can enjoy the high, blue summer sky, the golden leaves of autumn, the winter white fields or the spring green forest.
The changing of the seasons also enriches the castle kitchen, which is always based on the local ingredients of the season.