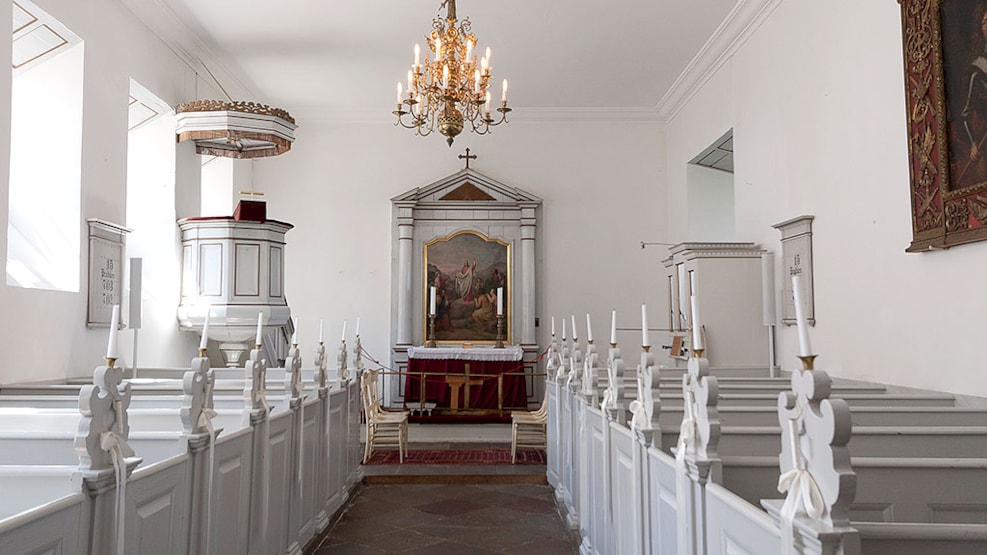 Dragsholm Slotskirke
Dragsholm Slot is one of Denmark's oldest active secular buildings . The original building was most likely erected by the bishop of Roskilde Peder Sunesen around 1215.

During the Middle Ages, the building was extended to a four-winged castle with a church in the western wing. The church was probably moved to its present location in the middle of the 15th century.

In 1730, Christian Lente von Adeler finished the restoration of the church in the architectonic style of the baroque. This style has been maintained in the church room.

Only access to the church during the guided tours.