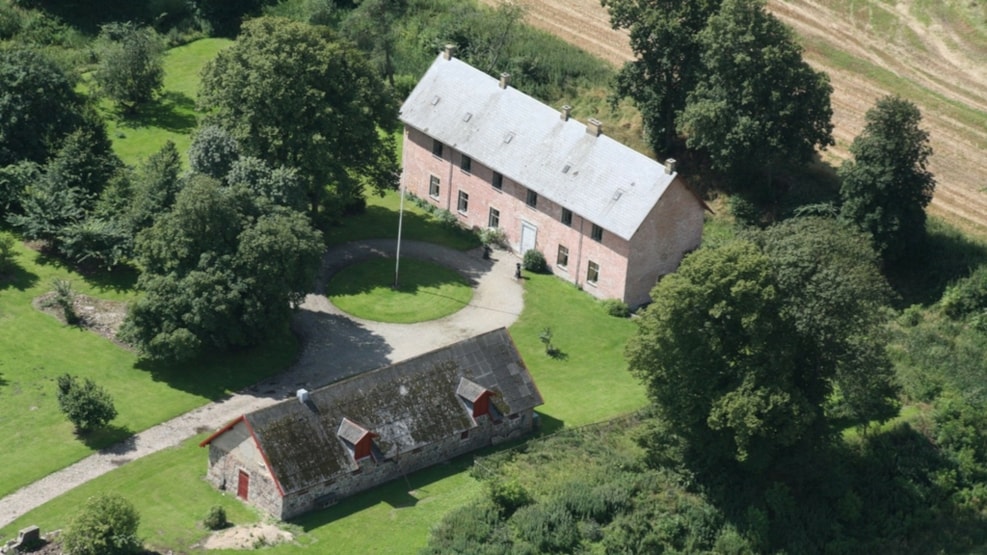 The estates Ryegaard and Trudsholm
Visit the medival estates Ryegaard and Trudsholm that are surrounded by beautiful nature, ancient monuments and stunning viewpoints. Ryegaard has a park, ice cream shop, farm shop, and tree-top accommodation.
Between Holbæk and Roskilde, by the southern end of the Isefjord, you'll find the historical estates Ryegaard and Trudsholm. In total, they cover 200 acres of outstanding landscapes and 70 barrows.
The estates offer many different activities for families, couples or friends.
The farm shop: Buy high-quality products in the farm shop, including unique arts & crafts, flowers, fresh fruit and vegetables, and organic products. Address: Munkholmvej 326, 4060 Kirke Såby. Weekdays 10 am – 7 pm, weekends 11 am – 5 pm.
The ice cream shop: Visit the ice cream shop for delicious ice creams and a beautiful view of the fjord. Address: Munkholmvej 325, 4060 Kirke Såby. From april to september. Opening hours depends on the weather.
The park: Explore the beautiful park by foot or on a bicycle with lots of beautiful viewpoints. Address: Munkholmvej 360, 4060 Kirke Såby. From sunrise to sunset.
Flower plucking: Make your own bouquet of tulips and other beautiful flowers. Pay with cash or MobilePay. Address: On the corner between the streets Elverdamsvej and Munkholmvej. From the beginning of April.
Tree-top accommodation: Book a romantic stay night in a treehouse, surrounded by a beech forest. You will have it all for yourselves, without any disturbances from other guests.
Upcoming events: See upcoming events on the estate Ryegaard (Danish).