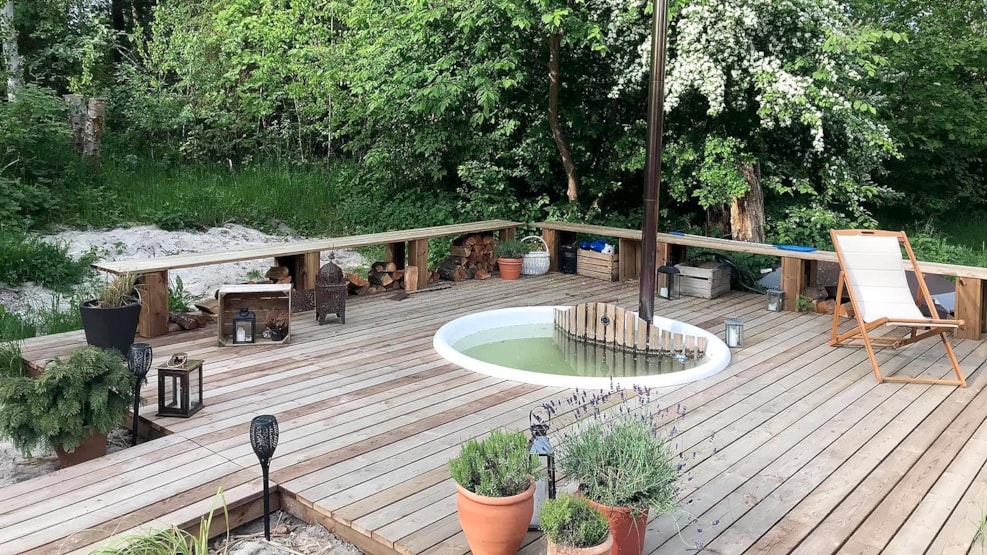 Fyrregaarden
Unique place with a magical chill vibe reminiscent of the wonderful retreats of the East.
Fyrregaarden is originally an old holiday colony - but transformed into pure magic.
Nice facilities
- Huge covered yoga terrace with lounge areas
- Fireplace
- Mini-forrest
- Yoga facilities
- Fireplace room
- Cozy dining room
- Wonderful garden
All located 12 minutes walk from Denmark's most beautiful beach with fine-grained sand.
Accommodation
Fyrregaarden has 10 rooms with single beds, double rooms and 4 person rooms.