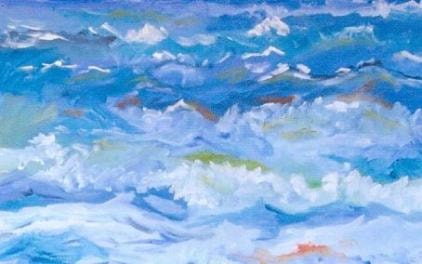 Galleri Laurine
I live in one of the most beautiful spots in Denmark which offers almost any kind of nature, on the long, narrow isthmus stretching into the sea with Sejerø Bay on one side and Kattegat on the other.

Here I have my gallery and studio in the small idyllic fishing village with the charming fishing port.

I exhibit my own works, inspired by the nature on Sjællands Odde, in impressionistic / naturalistic / abstract style in oil or acrylics.

Furthermore I do paintings of bridal bouquets or wedding photos when commissioned.

Outside season only open as per agreement on phone: +45 40 72 65 91, or when the flag is up by the road.