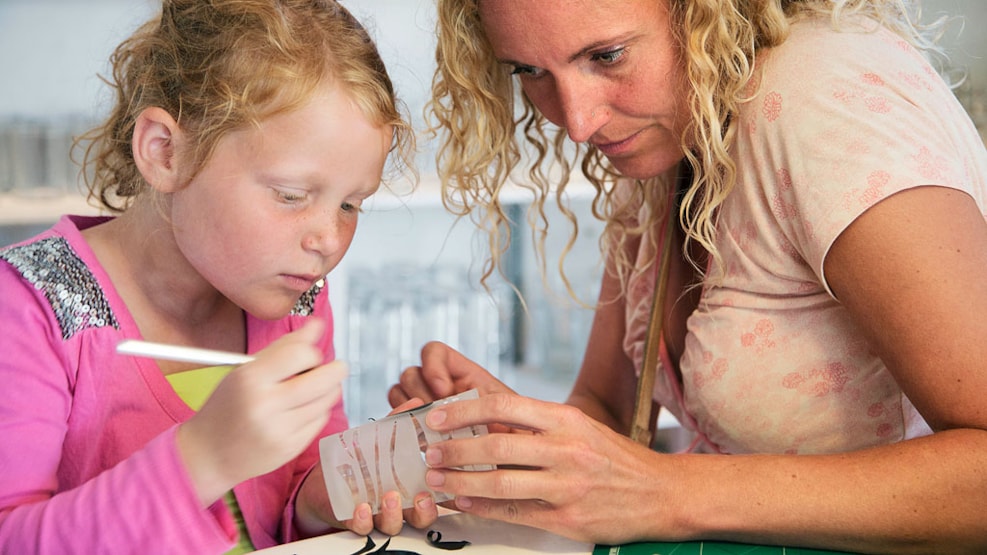 GlasSpiren Glass workshop
Create your own handicraft work at GlasSpiren, the small workshop with the cosy atmosphere. Buy a glass of your own choice and choose stickers. You decorate your glass which will then be sandblasted.

Make your own personal gifts. 
Meeting place
GlasSpiren, the small house with the tower by the road.