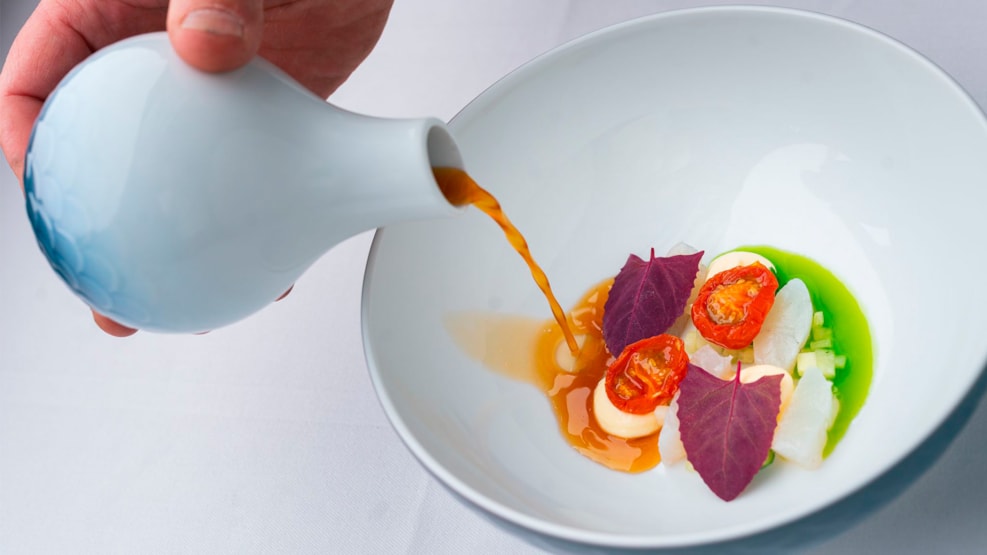 The historical inn Skoemagerkroen
Skoemagerkroen is the best restaurant on Zealand, combining great food, tranquility, nature and tradition. 
Skoemagerkroen was built in 1521, making it one of Denmark's oldest inns. It is Denmark's oldest "royally privileged post and diligence inn". Back then King Christian II decided that there should be an inn every two miles, so people could find food and shelter. Therefore, Skoemagerkroen was built.  
The historical inn has a strong passion for Danish gastronomy local produce, and good service. 
The best restaurant on Zealand
 In 2019 Skoemagerkroen was voted the best restaurant on Zealand in a competition where the all the best restaurants compete for the title. It takes creativity, skill and good service to win the title. 
Accommodation at Skoemagerkroen
You can also spend the night or book an entire holiday at Skoemagerkroen. The inn offers light and modern, newly renovated rooms or outdoor leather tents. The inn is surrounded by beautiful landscapes.