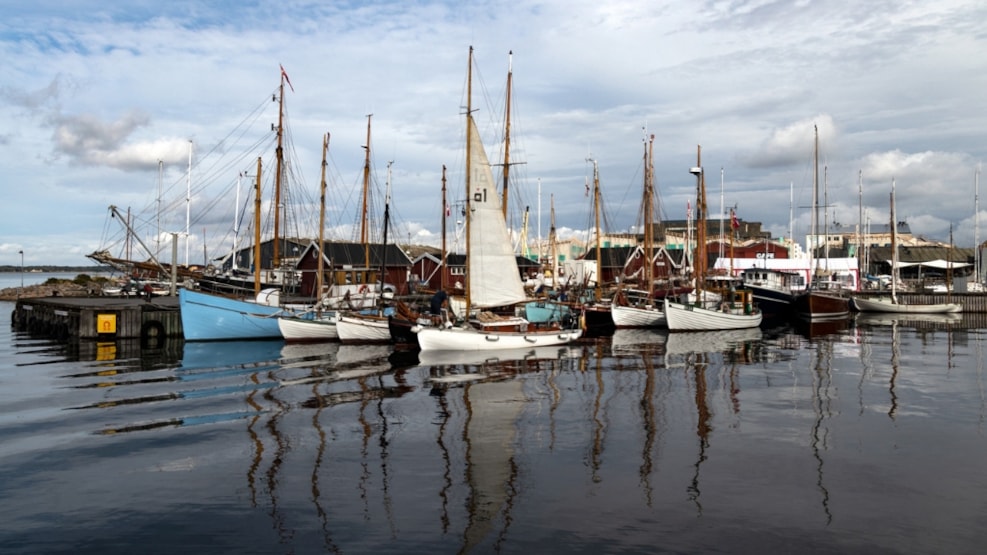 Historical ships on the harbour of Holbæk
Explore the many wooden, historical ships on the harbour of Holbæk.
In the harbour of Holbæk, you will find many beautiful and old, wooden ships.
Experience historical ships on the harbour of Holbæk
Approximately 20 wooden ships have settled in the harbour of Holbæk. Among them, you'll find 100 year old two-masted galeases, historical fishing boats and freighters (for transportation of goods). The harbour of Holbæk is the first place in Denmark to allow old wooden ships to stay for free.
All 20 ships are not always to be found on the harbour. During the summer, they often take short and long expeditions. But there will always be some ships on the harbour, so a trip will never be in vain.
Slipways on the harbour of Holbæk
Minimum once a year, all the ships must be pulled up on the shore by using the two slipways (boat ramps) on the harbour. This allows the crew to repaint the bottom of the ship and ensure that everything is in order. If you are lucky, you can therefore experience the full 20-120 tonnes of the ships on land.
The tanning pot on the harbour of Holbæk
On the harbour, you might notice a tall and white, square chimney, which looks like something that should be in a factory. But this is a traditional tanning pot.
More than 100 years ago every harbour has one of these. They were used to impregnate nets and sails, to ensure that they wouldn't rot too fast. Back then, nets and sails were made of natural materials, like hemp, linen and cotton.
To impregnate the nets and sails, the tanning pot was filled with water, mixed with oak bark, and a fire was started underneath it. Once this mixture came to a boil, the nets and sails were placed into the pot. Big sails were spread out on the ground, so the mixture could be spread onto it with brooms.
Since the 1960s modern, artificial materials were used for the nets and sails, which did not rot.