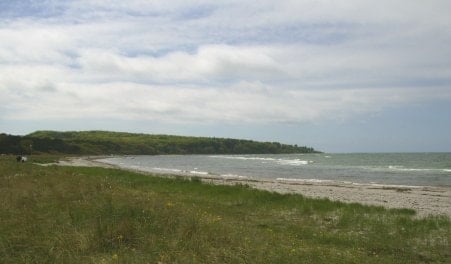 Høve Skov
Driving directions: Drive by Høve Stræde. Turn by Høve forest,
pass the camping site and park on the public parking lot.

Species and Season: Brilliant fishing for sea trout - specially in winter, in early spring and in late autumn. Garfish in May and in the summer season. Furthermore it is possible to catch flounders on the sandy stretches.

Bottom conditions: As a principal rule, waders are necessary,
but it is possible to find a few places where you can fish from the coast.

Høve is sensitive to wind from the west and north west which will cause dirt in the water.