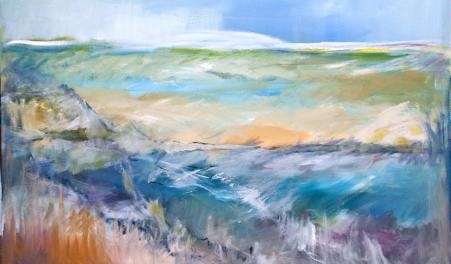 Inge Prier Galleri
In my exciting gallery you find my tall slim sculptures, often grouped with people as the primary theme and with its enturely own story.
 
"To take the time to absorb the sculptures of Inge Prier is like, for a privileged moment , to get under the skin of a stranger" (quote from a spectator).
"
My paintings are abstract and inspired by nature with focus on the light, where senses and feelings are in balance with the colours. 

Besides being an exhibition of own works, Gallerie Prier is also a working studio.

You find the gallery on the corner of Birkebovej and Rørvigvej before reaching Rørvig Town.

Outside opening hours, please call +45  60918648.

See also the weekly plan on opening hours at the entrance by the road.