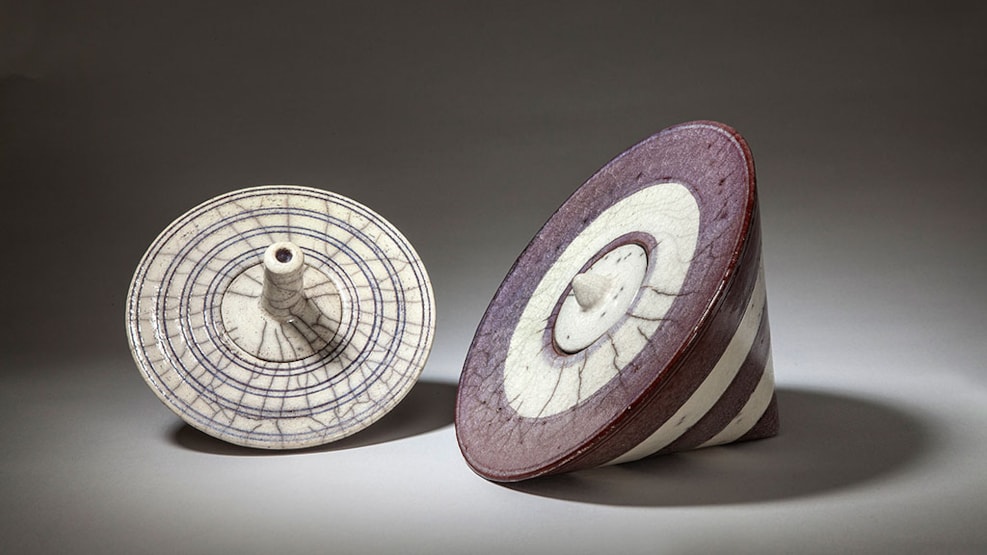 Karin Sauer Keramisk Værksted og Galleri
Unique items in a simple idiom. For fun and serious. Sculptural works, applied art jewellery in raku, stoneware and porcelain.

- Member of Danske Kunsthåndværkere

When I received my certificate as a potter over 30 years ago, the potter's wheel was my focus.

The later years I have sought the bright, light and lyric in my bowls, covered pots and cylinders, while I work with the mass and weight in my sculptural works.

In the gallery, unique specimen are at display as well as everyday articles in stoneware, porcelain and raku in a simple idiom, often with colourful and deep crackle-glazes against raw surfaces - but also quiet grey and black shades.

Opening hours 2012:
Odsherred Art Days at Whitsun:     11am - 5pm
June:                           Thu-Sun    11am - 5pm
July and August:           Daily         11am - 5pm except Tuesday

October, Week 42:        Daily         11am - 5pm except Tuesday

Outside season: Open daily as per agreement.