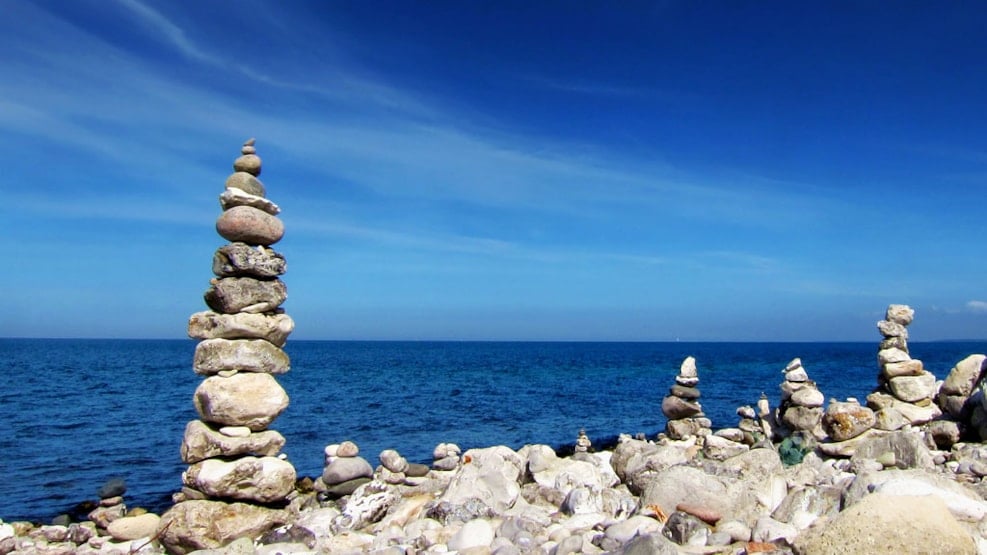 Klint Stone Columns
A sculpture park at Klint Beach was started during the end of June 2010, by the German artist Udo Leis from Kassel who began building colums of stones from the beach which he stacked on top of each other, without glue or any other binder. The sculptures only stay erect due to their ínternal balance, an ancient Nepalese technique.

When the artist moved on, others - locals and tourists - took over the construction, and the beach at Klint is now filled with hundreds of stone colums in various sizes, shapes and colours.
Unfortunately, the violent storm "Bodil" in December 2013 also leveled all the stone columns at Klint with the ground. Locals and visitors are slowly beginning to build new columns, so now you have a unique opportunity  to participate in the reconstruction of a charming, amusing and beautiful tradition.
Nobody knows for how long the sculptures can survive. Maybe a tradition to be continued?