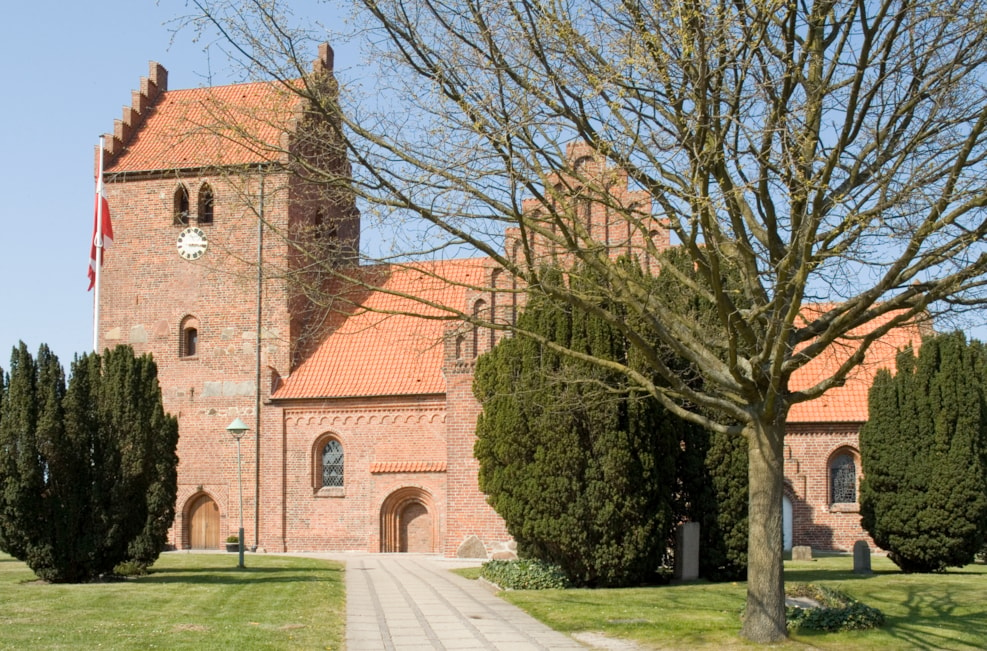 Nykøbing Sjælland Kirke
The church was built in red brick around 1225 in late Romanesque style. The flat ceiling was replaced by arches in the end of the 14th century. The Church was restored around 1400 with two aisles.

A chancel arch crucifix from 1375 has since 1957 been the altar ornament.