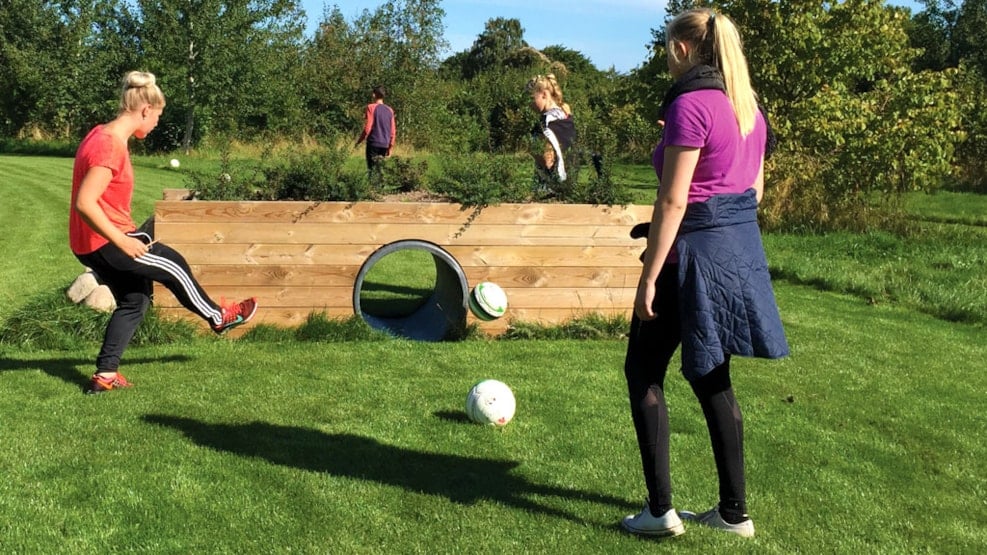 Odsherred Football Golf
FOOTBALL – GOLF – MINI GOLF, there is FOOTBALL GOLF!

Come, play and have a unique experience on the new 18-holes football golf course in Odsherred. Enjoy the scenic nature while having fun.

The courses have various degrees of difficulty but everybody can play, children, adults, seniors. The route brings you through winding landscapes with different obstacles and charming glades. Maybe you will spot the deer!

You are most welcome to enjoy your picnic before, during or after the match.

You can also play Petanque with a view of the big lake. Check our website for further information.