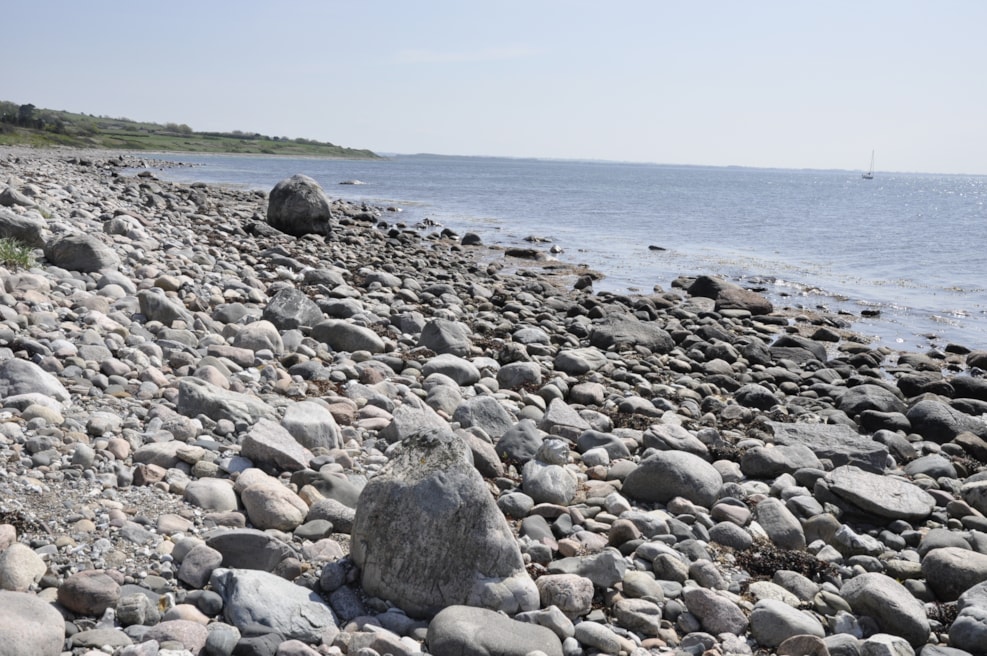 Ordrup Næs
Driving directions: From the village pond in Ordrup you drive towards Næsset by Ordrupvej. In the T-cross you turn right at Næsgårdsvej. Follow the signs to the public parking area  - parking not allowed elsewhere. From here there is about 1.5 km to the foreland.

When fishing on the stone reef you have to thread carefully because of the rapid current. There are many fine angling spots all the way round the foreland.

Fish species and season: Sea trout can be caught in summer (night fishing), in autumn and in winter. Mullets can be caught in late summer and in autumn. Garfish in May.

Bottom conditions: Varied with both stone reef and sandy areas. Waders and wading stick are an advantage, but not a necessity.

The coast offers many possibilities for shelter when the wind is blowing from the east, south and north-northeast.