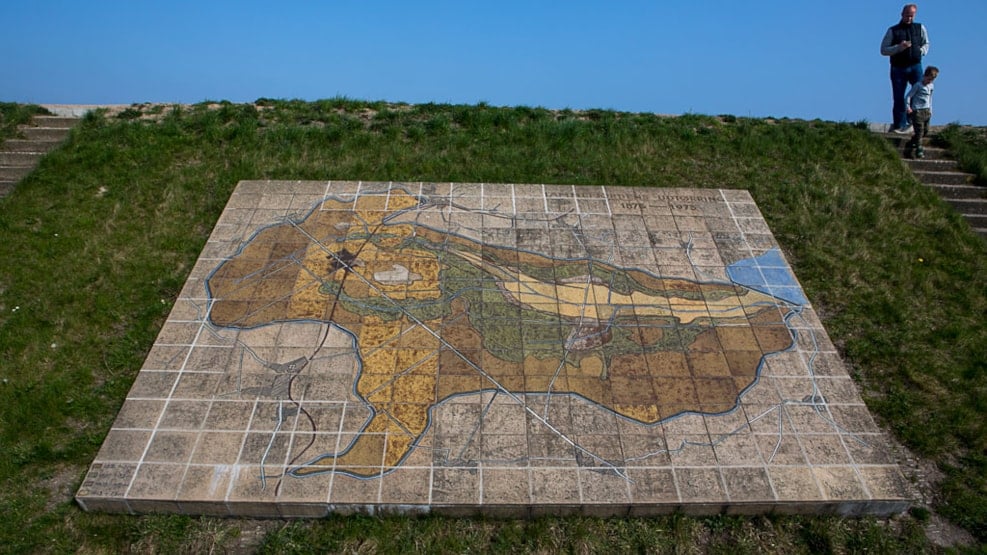 The reclamation of the Lammefjord
In connection with the centennial celebration of the drainage project of the Lammefjord on the 3rd of April 1973, Queen Margrethe II revealed a memorial stone on the dike.

The stone was created by the artist Holmer Trier of Vallekilde
and shows the many stages of the project.
With a depth of water of seven meters, the Lammefjord is a very deep reclamation.

The enterprising baron Georg Frederik Zytphen-Adeler of Dragsholm initiated this huge project which had a decisive impact on the development of the region. The fjord bed turned out to be excellent farm land where vegetables such as carrots, potatoes and asparagus have optimum growing conditions.
The Audebo Dam was constructed in the years 1872-74 and the first stage of pumping out the diked water began in 1875.

Nearby, the Audebo pumping station is situated. Groups are allowed to visit the pumping station after previous arrangement with the manager. Telephone +45 59 46 00 05. The pumping station also displays a large exhibition about the drainage of the Lammefjord.