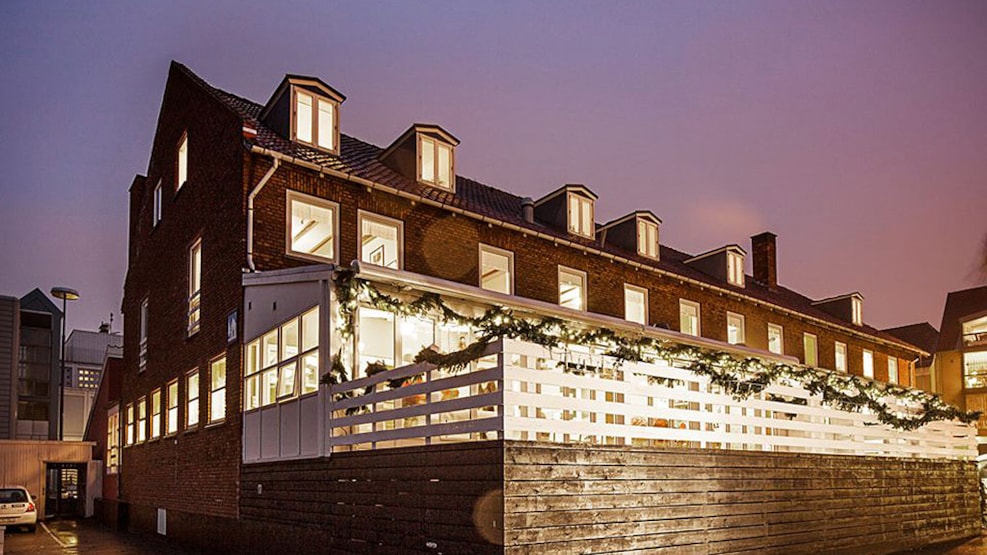 Restaurant Sidesporet
Danish "hygge", a view of the fjord and dishes from the Danish-Frensh kitchen in Restaurant Sidesporet in Holbæk. 
The restaurant in Hotel Sidesporet in Holbæk offers many flavoursome experiences from the traditional Danish-French kitchen. The restaurant is centrally located in Holbæk with a view of the fjord and a cozy courtyard.
The menu offers a broad choice of dishes, and the personal are always welcoming. You can choose to enjoy the food in the cozy restaurant, in the courtyard or in the restaurant's outdoor terrace.
It is recommended to book a table in advance. The kitchen is open at lunch time between 12 am – 3 pm and at dinner time from 5 pm to 9 pm.