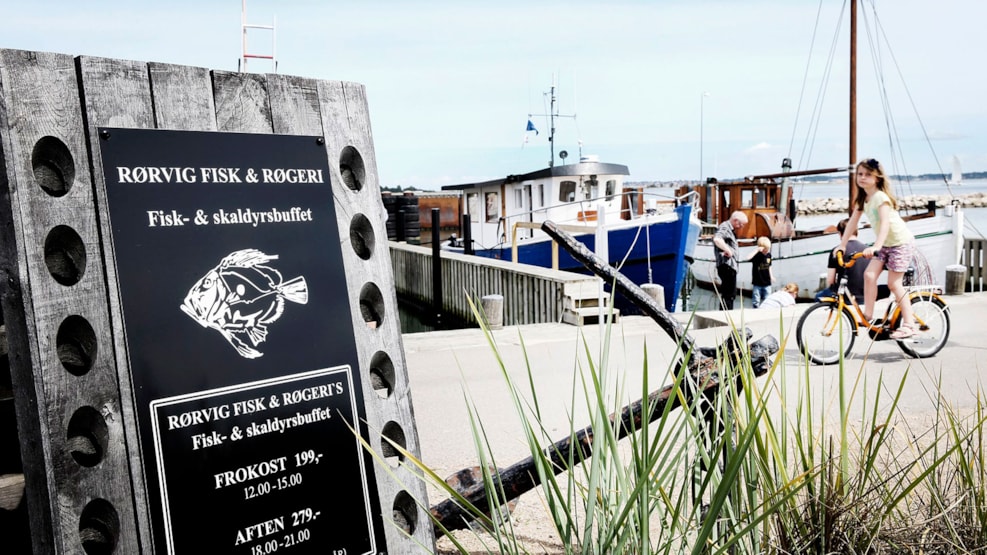 Rørvig Fisk & Røgeri
Rørvig Fisk & Røgeri is located on the beautiful Rørvig Harbor with magnificent views over the Isefjord.
Seafood buffet
Hop aboard the delicious seafood buffet, and sit inside the restaurant or use the outdoor terrace. When the weather is hot, the roof is pushed back and the windows are opened.
Bistro and shop
Take the plunge into the Fish Bistro, which makes everything from Fish & Chips to "The Smoker's 5 Specialties"
Or dive into the fish shop with the most delicious fish delicacies, fresh seafood, fresh live lobsters and homemade organic bread. Always worth a visit.
For children and childish souls, crab fishing is a major attraction year after year.