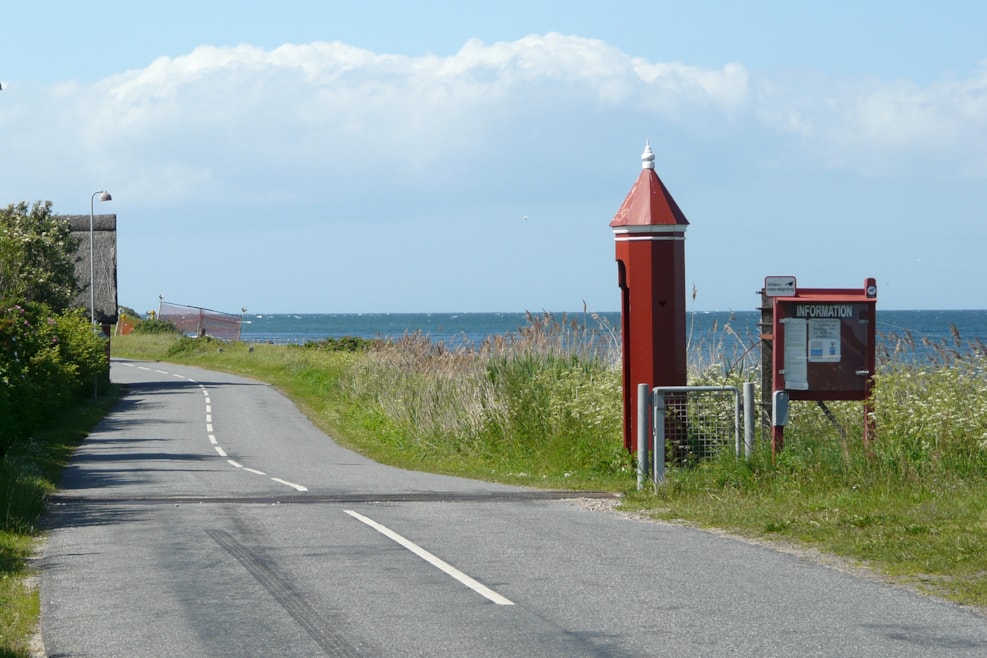 Skilderhuset - Sj. Odde
Driving instructions: Drive by Gnibenvej and park before the sentry box. It is possible to fish right below the parking area on
the north side of Odden. From here you can also walk by a path down to the Sejerø bay side on the south side of Odden (about 800 metres). Remember to respect the military area.

Fish species and season: The sea trout fishing is good in spring, summer and autumn. Garfish in May.

Bottom conditions: Waders are an advantage.

Weather conditions: Only a strong westerly wind makes fishing on both the north side and the south side impossible.