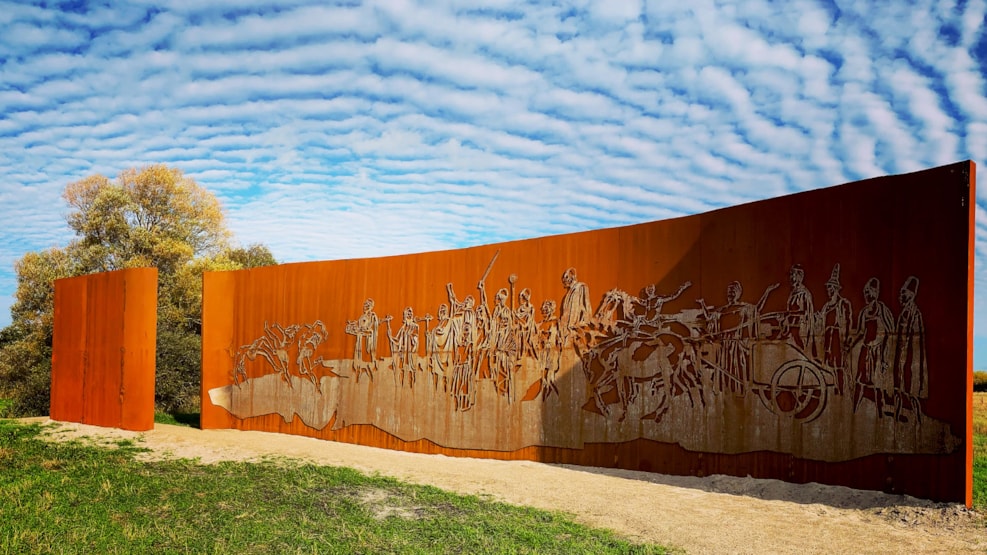 The Sun Chariot Finding Place
The Sun Chariot Finding Place in Trundholm Mose shows the story of life and landscape in change, sun worship and sacrifices back in the Bronze Age about 3,500 years ago.
The site is located at the end of the long narrow road, Trundholm Mosevej, where the first stop is a monumental gate: A landmark, a communication wall and an art installation in one, which leads on to new views and experiences inside the landscape.
Here at the gate to the Bronze Age, you can really feel the buzz of the Bronze Age at the sight of the monumental relief on one of the gate walls with the story about the Sun Wagon and life in Odsherred 3500 years ago.
The place is open to guests all year round.