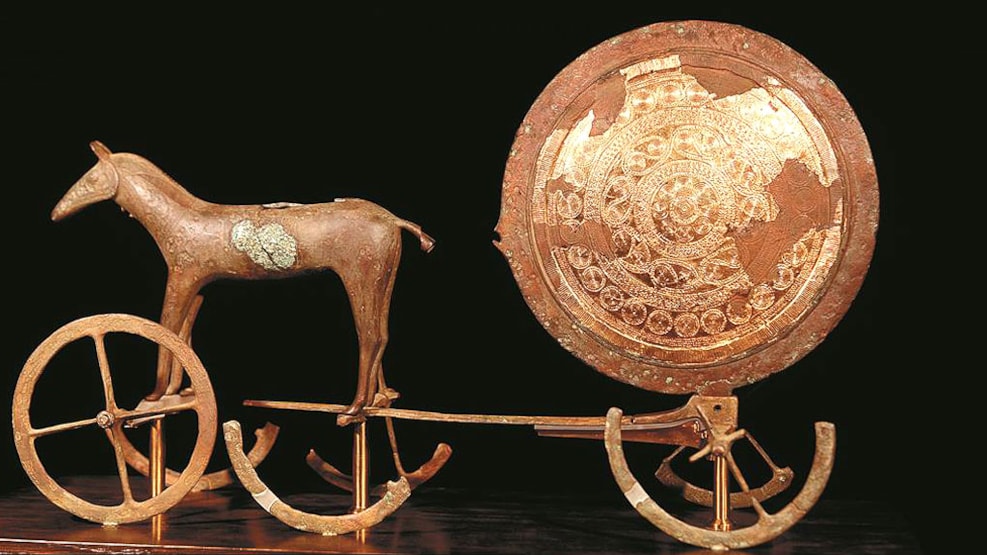 The Sun Chariot
The Sun Chariot was found by first-time ploughing on Trundholm Mose, south of Højby, in September 1902. The find dates back to the old Bronze Age, about 1400 B.C. The Sun Chariot, which is made of bronze, consists of a gold coated disc of the sun, drawn by a horse, both placed on a small six-wheeled chariot. Probably a miniature version of a larger cult chariot.

The original Sun Chariot is on display at the National Museum
in Copenhagen and is considered to be one of the most famous Danish national treasures. It is the finest bronze age object in Denmark and is known far beyond the frontiers of Denmark.
It is unique of its kind in the whole world.

A copy of the sun Chariot, created by Georg Jensen in the 1930's, is on display at Odsherred Kulturhistoriske Museum in Nykøbing Sj.