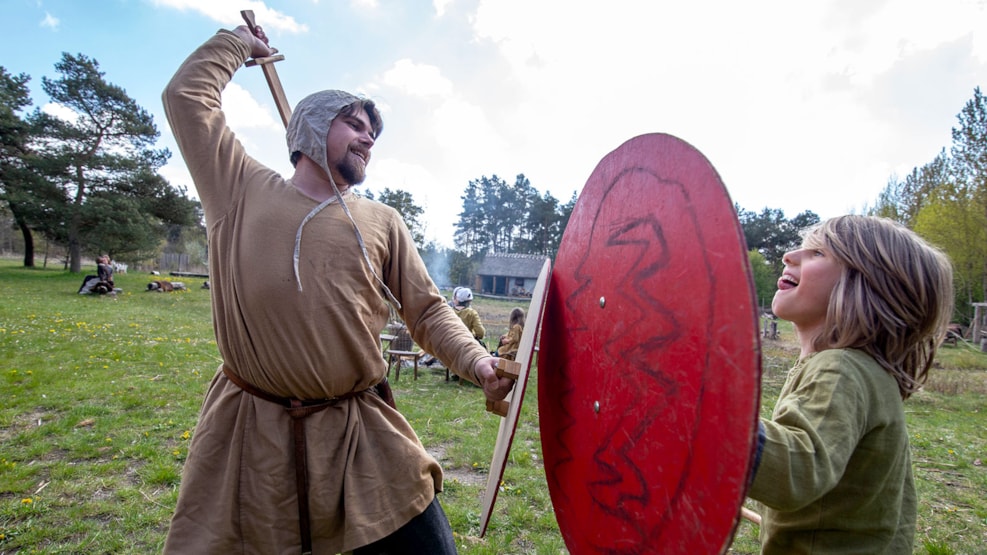 Ulvsborg Medieval Centre
A nobleman's manor from the 11th century in Odsherred. Go 860 years back in time to the Year 1150 during the reign of the lenient King Sven III. Here on the Nobleman's manor the visitors can follow the traces of the past and meet the lord of the manor, the munk, the craftsman or the slave and talk to them about the political situation of the day, new skills, everyday life in the countryside and the different groups of society.

During the summer holidays, visitors may try to be "slave for a day", an "overnight in a medieval shelter" or a "family holiday in the Middle Ages".
The lord of the manor speaks fluent German and good English.