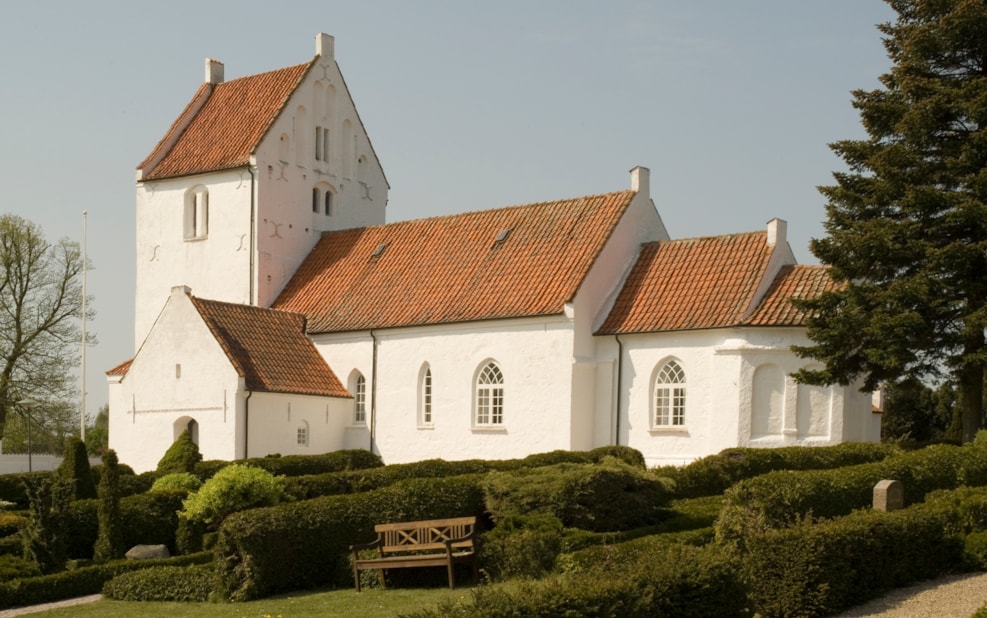 Vallekilde Kirke
Vallekilde Kirke is one of Denmark's oldest village churches. The church was rebuilt as a Gothic church during the 1400s and has only undergone slight changes over the past 500 years.

The year 1575 is painted on the Communion table.

The fresco at the apex of the chancel arch is from 1225 and represents Christ, St. Paul and St. Peter.