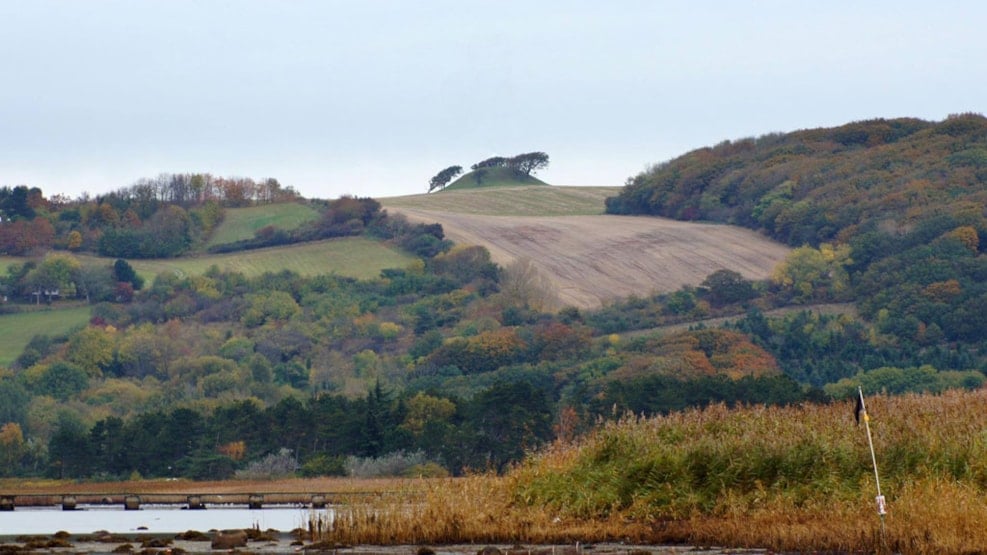 Vejrhøjbuen & Vejrhøj
The Bronze Age burial mound Vejrhøj is situated 121 meter above sea level and is thereby Zealands third highest point. Vejrhøj gives name to the Vejrhøj Arch, which was created during the Ice Age about 15.000 years ago.

Several monuments of antiquity are found on the Vejrhøj Arch, including Esterhøj, Maglehøj and Dutterhøje.
On a clear day 27 churches can be seen from the top of Vejrhøj, including the cathedral in Roskilde.
From the parking place you can walk the 900 metres to Vejrhøj through Vejrhøj Forest. The path through the forest is marked.