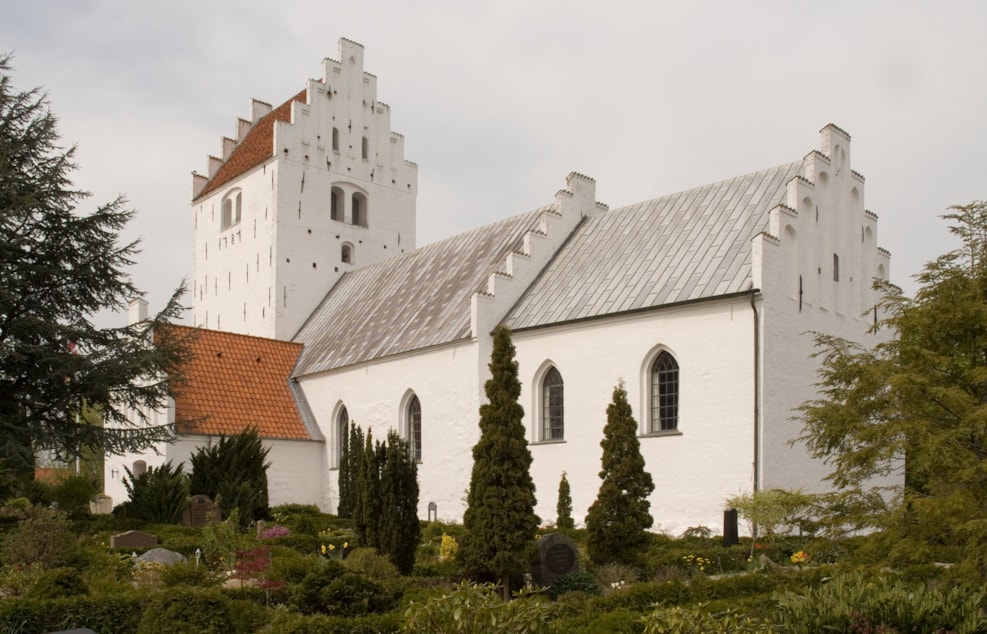 Vig Kirke
The church is a Romanesque church from around 1100, simple and beautiful. The altar piece and sacristan chair are from the middle of 17th century, created by Lorentz Jørgensen.

Chancel arch crucifix from 1525 with Mary and John on each side of the crucified Christ.

The opening hours are approximate. On Sundays, the church is open when the flag is up.