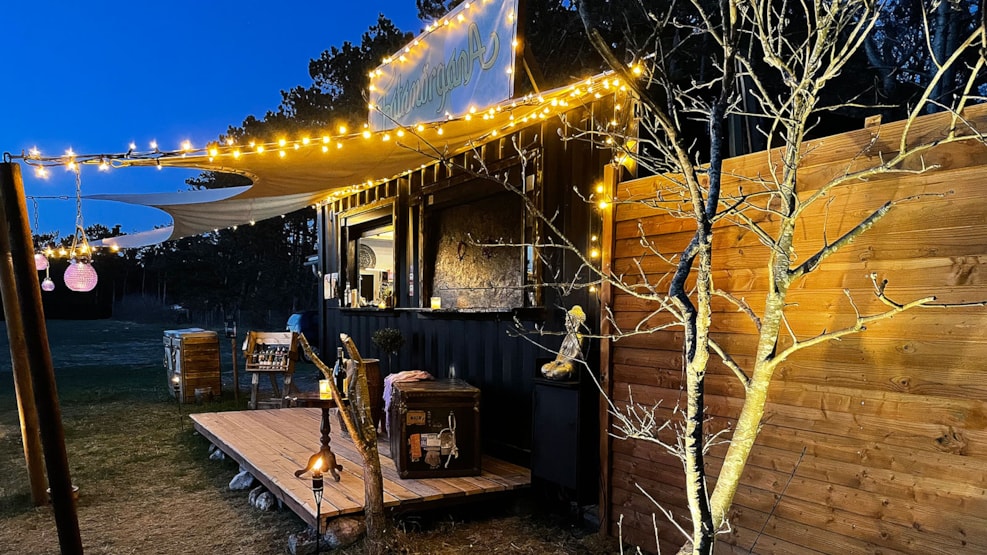 Fatamorgana Beach Bar
Visit the cozy beach bar Fatamorgana during the summer period. Your little hunger will be satisfied with some of the very best that Odsherred has to offer.
Delicious refreshments
Of course, Fatamorgana serves cold, delicious beers, and you can hand-pick from a wide range of organic sodas. Also enjoy a freshly brewed cup of organic coffee, cocoa or other delicacies such as large ice cream waffles with exciting sprinkles.
Cultural events
Look forward to exciting, cultural events throughout the year. Not least when the 2nd stage of the world's largest cycling race, Tour de France, runs through Odsherred's breathtaking landscape on Saturday 2 July 2022.